Get
Free

Product Catalog!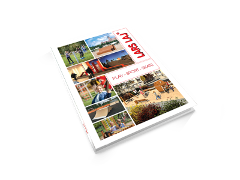 You can order a printed version of our latest catalogue by filling out the online form or download pdf version here.
Lars Laj at Berkeley International School
Email this page to a friend
We are proud to inform, that Berkeley International School has chosen our playground to complement its beautiful premises.

Berkeley International is a school based in Bangkok, Thailand, that provides "Top Notch" education for all english – speaking expatriate as well as host country national families. Its fantastic facilities include air-conditioned classrooms, science and computer laboratories, an expansive library, music, art and dance rooms, a first-aid clinic, playing fields, multi-purpose sport and table tennis rooms, outdoor swimming pools, and last but not least – a LarsLaj playground surrounded by schools beautiful architecture.

At Berkeley International the philosophy of education is to give to young people all the best possible conditions to become world citizens who, celebrating both their shared humanity and cultural diversity, will shape a more peaceful world. As a company we stand by that philosophy and are extremely happy to have a small part in that proces by making sure that our products are up to the highest standards of quality, safety, ecology and social responsibility.